Living at Union on Queen in Arlington, VA is more than just having a great home. Our amenities here are the game changer that takes your home and turns it into a lifestyle.
Let us show you all of the amenities the you will not want to live without. Spoiler alert, the pictures that are about to follow will make you want to move to Union on Queen.
Make working at home easier, more professional for meetings, and really, really convenient by working in the business center. Use the computer/printing stations, meeting rooms or open space to collaborate, work alone or pretend like you are working.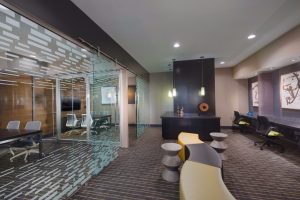 Our state-of-the-art fitness center is just the motivation you need to break a sweat without having to go far from your front door.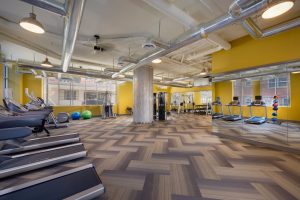 Plug into our e-bar to charge up and work in the beautifully designed lobby area.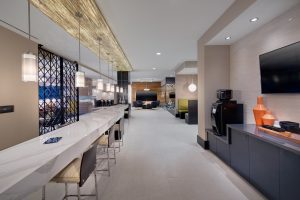 Billiards is a favorite game around here, that's why we have an indoor and outdoor one, so no matter the weather you can always play!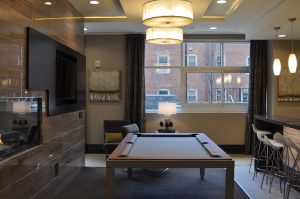 Bring the party out of your home and make some yummy eats in the demo kitchen!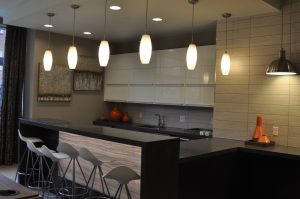 Head to the rooftop space for a little putting green action.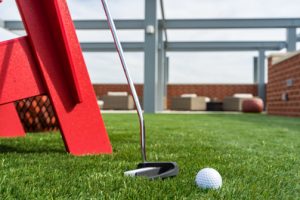 While you are up there, enjoy the endless rooftop amenities. The outdoor fireplace is a great place to spend those chilly nights with friends.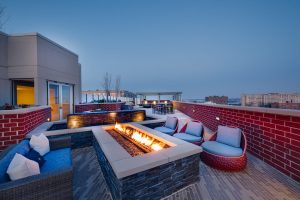 On the warmer days, lounge up there to get a tan, read a book and relax away your worries.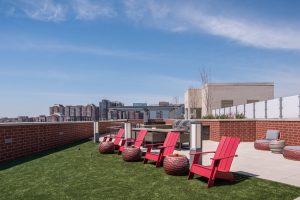 Grill up anything and everything during the warmer weather on the rooftop grills and outdoor dining.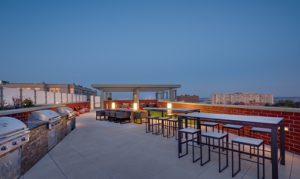 A less talked about amenity, but just as worthy of attention as the rest, is our outdoor, ground level courtyard. It is a great place to stay in the buzz of the city while still being at home.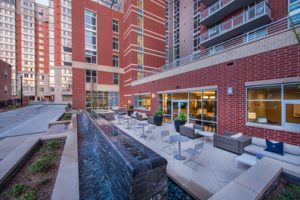 We are confident that this is little photo tour of our amenities will make you even more sure that Union on Queen in Arlington is where you want to make your next home. Come see it all in-person! We'd love to have you.