What would your day look like if you spent the entirety of it at U on Q in Arlington, VA? Spoiler alert: It would be amazing!
You'd start by waking up in your U on Q bedroom filled with Arlington sunlight. As you shuffle your way into your designer kitchen to make some coffee, you'd remember that your chores list is short today because you already had your dry cleaning valeted by The Press DC.
Then you'd make a quick bite to eat and head downstairs to the U on Q Fitness Center for some weight-lifting, running and a little yoga.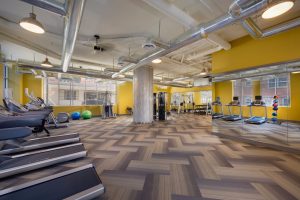 To get your day going, you could head back up to your home and slip into your beautifully tiled bathtub for a relaxing soak. Then, go into your walk-in closet to pick out your favorite lounging outfit.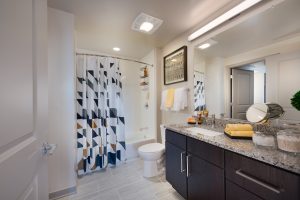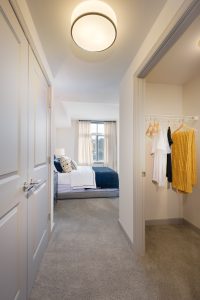 Next on your lazy day agenda: Making a phone call for some delivered lunch from an Arlington classic, like Lost Dog Cafe.
Take your lunch up to the U on Q rooftop to do some hard multitasking for the day — eating lunch, catching rays, taking putting breaks and maybe reading a book.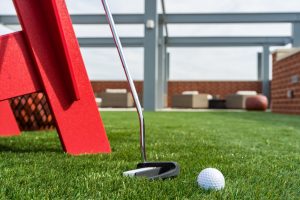 After you wake up from the inevitable nap that will happen, maybe you can do some more productive things like check your package concierge and mailbox.
By that time, you have to get ready for a little entertaining in the Union on Queen Demo Kitchen. Invite your friends over for some food, drinks, and billiards playing for an evening of fun.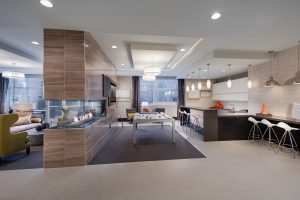 Cap off the night with some drinks back on the roof around the fire pit with Washington, D.C. skyline views.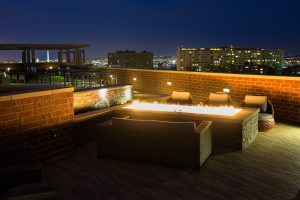 When the party dies down, retire back home for a day well spent at U on Q in Arlington, VA.