Union on Queen is more than just a home or an apartment. Living here comes with benefits, also known as top-notch services.
You might pick to live here because of the great location in Arlington, VA, or the urban setting, or the beautiful design aesthetic. But, what sets Union on Queen a part from the rest, and makes you stay, are the Bozzuto services.
Bozzuto owned and operated properties, like Union on Queen, have only the best services that you actually use and need.
Services like 24-hour maintenance. Who knows when an accident is going to happen and you need something fixed ASAP.
Or, how about package lockers. With Package Concierge, gone are the days of needing to be around to sign for a package or your shipments being taken.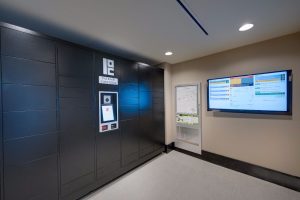 One of our personal favorite services is Union on Queen's endless Coffee and Tea. You will never go without your morning pick me up when you live here. We make sure of that!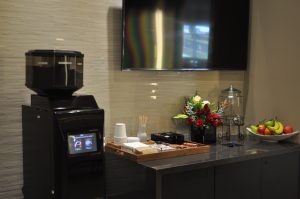 While we are talking about services you actually use, we have to bring up Laundry Valet. The Press DC are our dry cleaning fairy godparents. You leave your clothes for them all a mess and they come back to you in perfect condition.
Now when it comes to savings, you must use our Resident Advantage Program, which gives residents exclusive discounts to local retailers, and our Preferred Employer Program, which gives potential residents exclusive discounts on their application just for being employed with a company that we are partnered with.
Because we care about what and who you care about, we make sure our Pet Services and Events are also top-notch. Just last month we had a Pawtography event for our furry friends, and of course the Union on Queen Pet Spa is always a big hit.
When it's time to leave home for a vacation, business trip, holiday, etc., tap into our Away From Home Services. We will take care of all of those little details while you are gone so you don't have to worry about it, or make one of your friends.
After you decide this is the place you must live, take advantage of our exclusive resident events. Perfect example, our classy Super Bowl party we had in February (pictured below).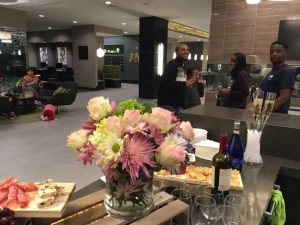 Feel secure where you live, with our video intercom system. Know exactly who is coming when they are there, so there are no surprises. Specifically, from your in-laws.
Find out more about what it is like to live here, and use all of the great services we offer, by stopping by sometime for a tour. Give us a call at 844-309-0170.